While a referral is not required to access speech pathology services, there are a number of different funding options which may be available to you.
If you are with a health fund, you may be able to claim speech pathology services. This will depend on which plan you have, so it is best to check with your health fund regarding your level of cover and the rebate you will receive for services. Speech pathology services come under the following item numbers, which you can use to help you determine if you are covered:
320 – Speech Pathology – Assessment
340 – Speech Pathology – Therapy consultation
HICAPS facilities are available at our office to allow for easy claiming at your appointment. Please ensure that you have your health fund card with you. Health fund claims cannot be processed over the phone for offsite appointments, so if you do not come into the office for sessions, you will need to manually claim through your health fund with your invoice once paid.

Chronic Disease Management plan (CDM)
The CDM plan provides people with a chronic medical condition, a rebate for allied health services. A chronic medical condition is one that is present for at least 6 months.
​
A CDM plan provides a maximum of 5 rebates per calendar year ($52.95 per rebate) for all Allied Health Services. If you are accessing more than one Allied Health service (e.g. Speech Pathologist, Psychologist and Occupational Therapist) you are entitled to 5 rebates across all of the services, not 5 rebates per service.
​
In order to determine if you are eligible for a CDM plan, you will need to discuss this with your GP. To find out more information about the CDM plan, follow this link.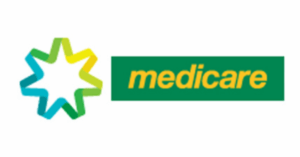 Helping Children With Autism (HCWA) Package
The HCWA package provides children with Autism Spectrum Disorder (ASD), or Pervasive Developmental Disorder (PDD) access to early intervention services.
​
Eligible children are entitled to 4 Allied Health assessment and 20 Allied Health intervention (therapy) sessions. The current Medicare rebate is $74.10 per consultation.
​
A referral can be provided by a Consultant Psychiatrist or Consultant Paediatrician. To find out more information about the HCWA package, follow this link.
The National Disability Insurance Scheme (NDIS)
The NDIS is a funding scheme available to people diagnosed with a disability. If you currently have NDIS funding, and you are self managed or plan managed, you can use your funding towards our speech pathology services.
If your child has not yet been assessed against the access requirements, you can find out more about the NDIS here.