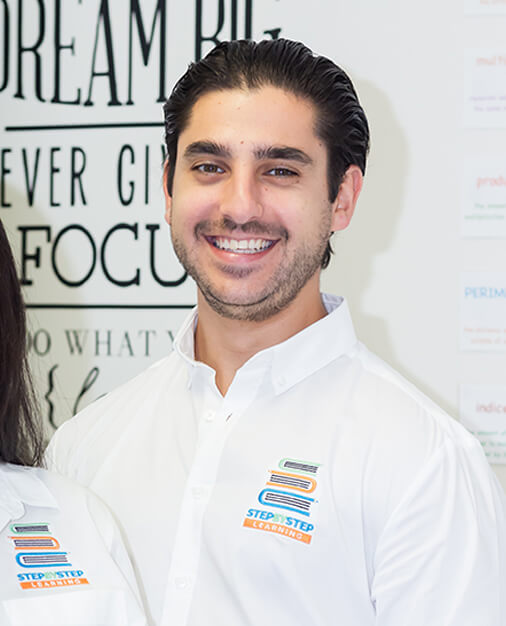 Peter – Director
Peter is an adaptable and hardworking tutor, as well as a co-director of Step by Step Learning. Peter brings over 10 years of experience in tutoring both primary and high school students, predominantly in Maths and English. Peter also thoroughly enjoys tutoring senior students in Business Studies and Economics, where he is able to incorporate both his knowledge of the curriculum, as well as his real-life work experience, to the invaluable knowledge he is able to share.
Peter enjoys discussing the goals of students and their families, and helping to develop a realistic plan to achieve these goals. Personally, Peter completed a Bachelor of Commerce, majoring in International Marketing and a Masters of Strategic Management and Marketing at the University of Wollongong. Peter has a knack for connecting, engaging and working with children. He also understands the significance of building strong relationships with parents to facilitate open communication and a 'team approach' to learning.
In addition to his role working directly with students, Peter assists Danielle in directing Step by Step Learning through marketing and relationship building with relevant stakeholders.